Capture and cherish every precious moment with Saeson's Milestone set. From the very first day your little one opened their eyes to the world, to their first steps as a tiny adventurer, this set includes 18 milestone cards to document and celebrate each special moment. Keep these memories close to your heart and enjoy watching your baby grow and change month by month.
• Hello world
• I took my first steps
• My first smile
• My name is ………….
• Today I laughed
• Date ……, Weight ……, Height ……
• One month – One year old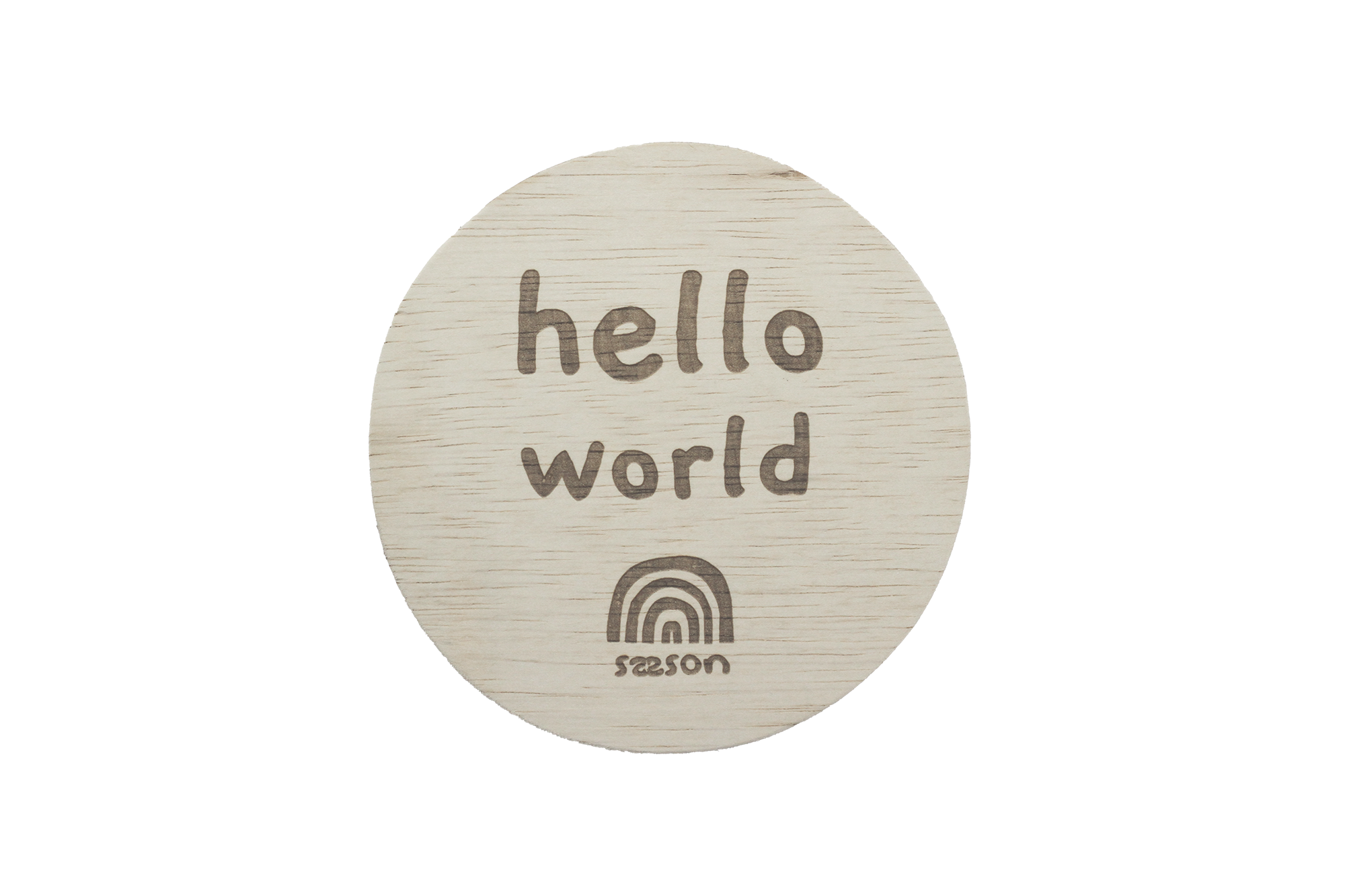 Newborn – 1 year
Plywood
Caution : Do not store in a damp environment. Each product sheet and wood pattern has unique characteristics due to being handmade. The wood grain on some sheets may be darker or lighter in color than others, as the wood used may have a darker or lighter natural color.