Tencel™ Baby Drool Cloth Teether
10" x 10" | 4 months onwards
Saeson Beech Teething Ring – a popular teething solution in Europe, now available for your little one. Made from eucalyptus, our beech teething ring inhibits the growth of bacteria and is free from harmful BPA substances, ensuring your baby's safety. It's durable and stronger than plastic, but still gentle on sore and itchy gums.
The Saeson Beech Teething Ring has a smooth touch, without any burrs or bleeding, providing a comfortable teething experience. To enhance comfort, our product also features a cloth attachment made from Tencel fiber and organic cotton, with excellent water absorption properties, keeping your baby dry and comfortable during teething.
Choose the Saeson Beech Teething Ring for a natural, durable, and safe solution to your baby's teething needs, as trusted and popular in Europe.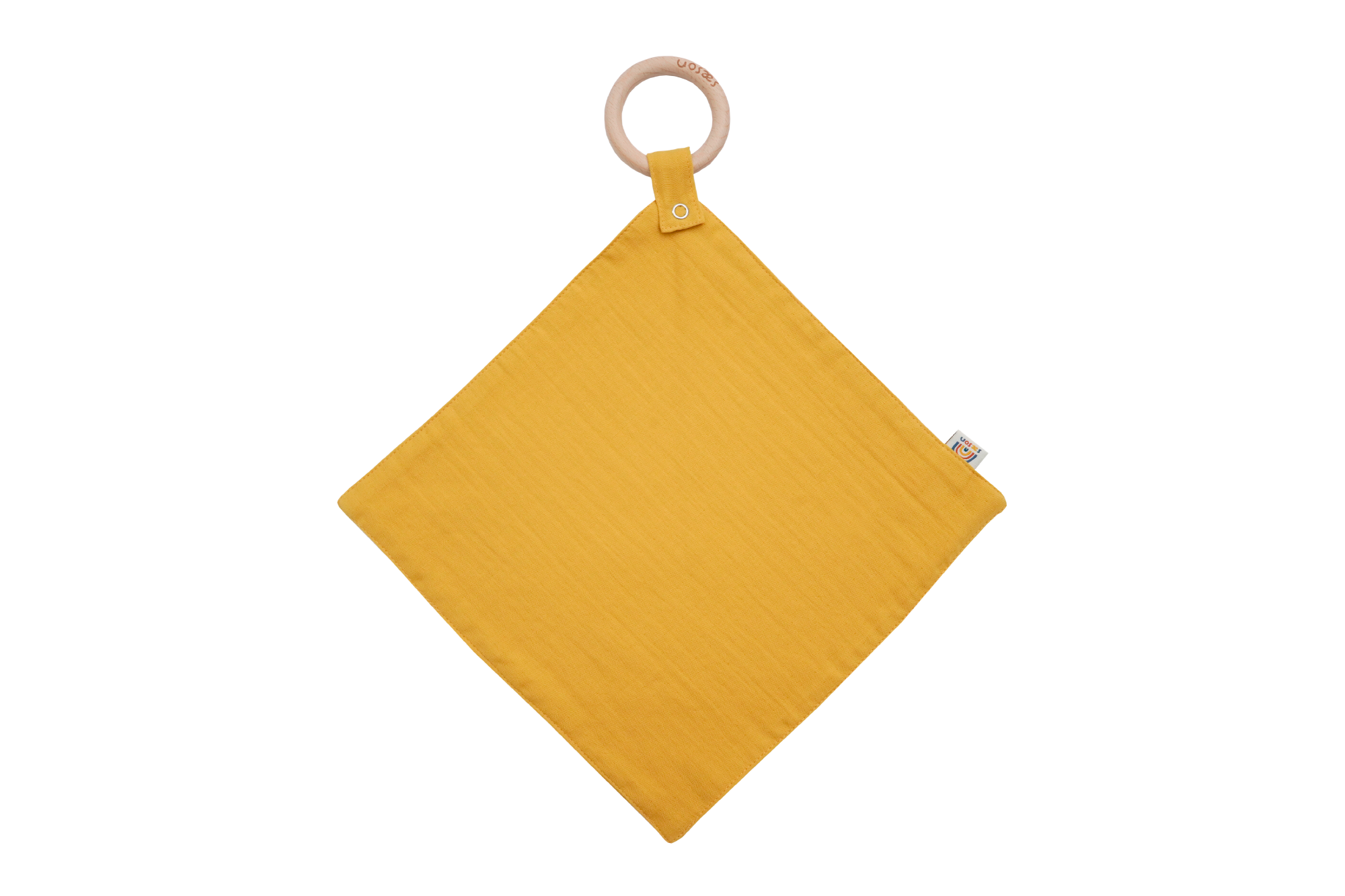 10" x 10" | 4 months onwards
Care Instructions : The fabric that comes with the wooden ring is detachable using buttons.
Wooden ring – Use a cloth dampened with a baby cleaner to wipe around the wood. Then use a damp cloth to wipe around the wooden hoop 3-4 times. Dry in a well-ventilated place. Avoid direct immersion in water.
Fabric – Hand wash or wash in the washing machine on gentle mode with a laundry bag at a temperature not exceeding 30°C, using a gentle detergent to maintain quality. Do not use bleach, do not dry clean, and do not tumble dry on high heat. Tumble dry on low heat. No fabric softener is needed. It is recommended to dry by hanging on a normal clothesline. Wash separately in the same color.
Recommendation : To keep the product for a long time, wipe the wood with olive oil or coconut oil. Leave the coating for 2-3 hours until the oil seeps into the wood. Then use a clean, dry cloth to wipe off excess oil.